Turnkey Solutions
Boldrocchi offers a wide range of on-site capabilities, adding to its engineering, manufacturing and testing proficiencies. We have knowledgeable installation teams familiar with Boldrocchi equipment and systems and offer maintenance services on Boldrocchi equipment and systems, and those of other brands as well.
Read about our references worldwide
Revamping Solutions
When plant operators want to increase production or are planning a plant expansion, the perennial question is: do we have to buy new APC components to make it happen, or can we reuse what we have? Budget always being a factor, the latter is a popular option. Indeed, Boldrocchi has a special team dedicated to retrofit, upgrade and conversion solutions. Boldrocchi specialists will study your system parameters and environmental targets and advise whether reusing existing parts or systems is a possibility.
Advantages
Reduced CAPEX (can be a fraction of the price)
Excellent performance (often nearly the performance of a new system)
Capacity increase often possible
Minimal layout and ductwork changes
Minimal downtime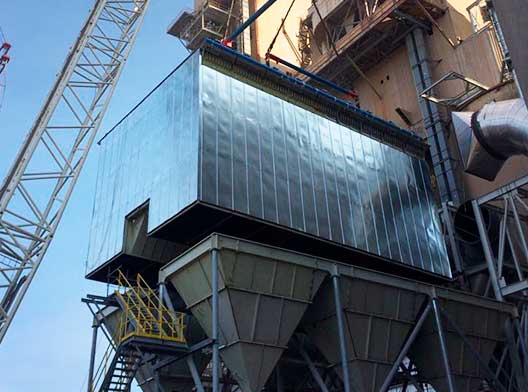 Retrofit, Upgrade and Conversion Solutions
Select Air Pollution Control Case Studies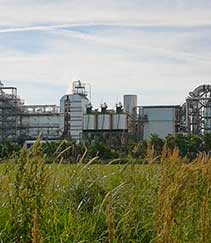 Complete APC & Noise Protection

for Biomass Plant in Italy

Boldrocchi provided complete air pollution control and noise protection solutions for a biomass plant near Milan, Italy. Analyses show complete success: air pollutants have been removed to well under area limits and noise is nearly completely eradicated – the plant's noise emissions are lower than any other biomass power plant in Italy.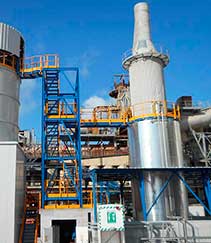 SNCR Used in Cement Kiln to reduce NOX in Italy
Boldrocchi succeeded in obtaining impressive NOX reduction rates by using Selective Non-Catalytic Reduction (SNCR) in a Lepol cement kiln in Italy. We were able to reduce NOX to 350 mg/Nm3, translating into an efficiency of > 60%, rivaling the best abatement possible with SNCR. The injection point was chosen where there was an optimal flue gas temperature window (850°C – 1000°C) to ensure reaction efficiency.