Gas Turbine Systems & Noise Protection
Boldrocchi has been engineering and manufacturing auxiliaries and noise protection solutions for gas turbine, turbo machinery and compressor, for over 55 years. Our equipment and expertise can be found in thousands of power generation, oil and gas, offshore and gas transmission operations around the globe. We have a considerable track record in greenfield installations and thanks to our long presence in the market, we have significant experience offering you high quality upgrade and retrofit solutions as well.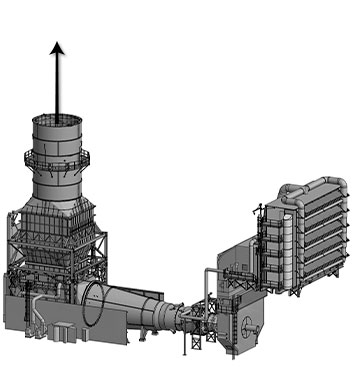 AIR INTAKE SYSTEM

We supply fully equipped air inlet filtration system for Gas turbine and different turbomachinery (generators, centrifugal compressors and diesel engines) including inlet duct system, silencer, filter housing, anti-icing, preheating and inlet air cooling.
NOISE PROTECTION
Our industrial noise experts can boost unique experience (more than 50 years) in industrial noise equipment and solution to match the strictest noise requirements.
EXHAUST GAS SYSTEM
We offer complete exhaust gas systems for gas turbines (both for open cycle and combined cycle) including diffuser, bypass diverter dampers (single & multi-blade), guillotine dampers, hot silencers, vertical stacks.
SCR CATALYST & CATALYST OXIDATION SYSTEM

Gas turbine CFD designed complete SCR Catalyst Systems (NOx) and Catalyst Oxidation Systems for Carbon Monoxide (CO) or Volatile Organic Compounds (VOC) reduction solutions including dosing, recirculation and dilution systems. One single technology supplier and single source responsibility for environmental compliance downstream the gas turbine.
Integrated solution

Boldrocchi is one of the few companies capable of providing integrated solutions for Gas Turbine, Turbo Machinery and Compressor. As an example, our Gas Turbine solution can also include Transformer Cooler, Finned Tube Coolers, Fresh Air Fans and Dampers.
Our
Integrated Approach

for Gas Turbine Power Plants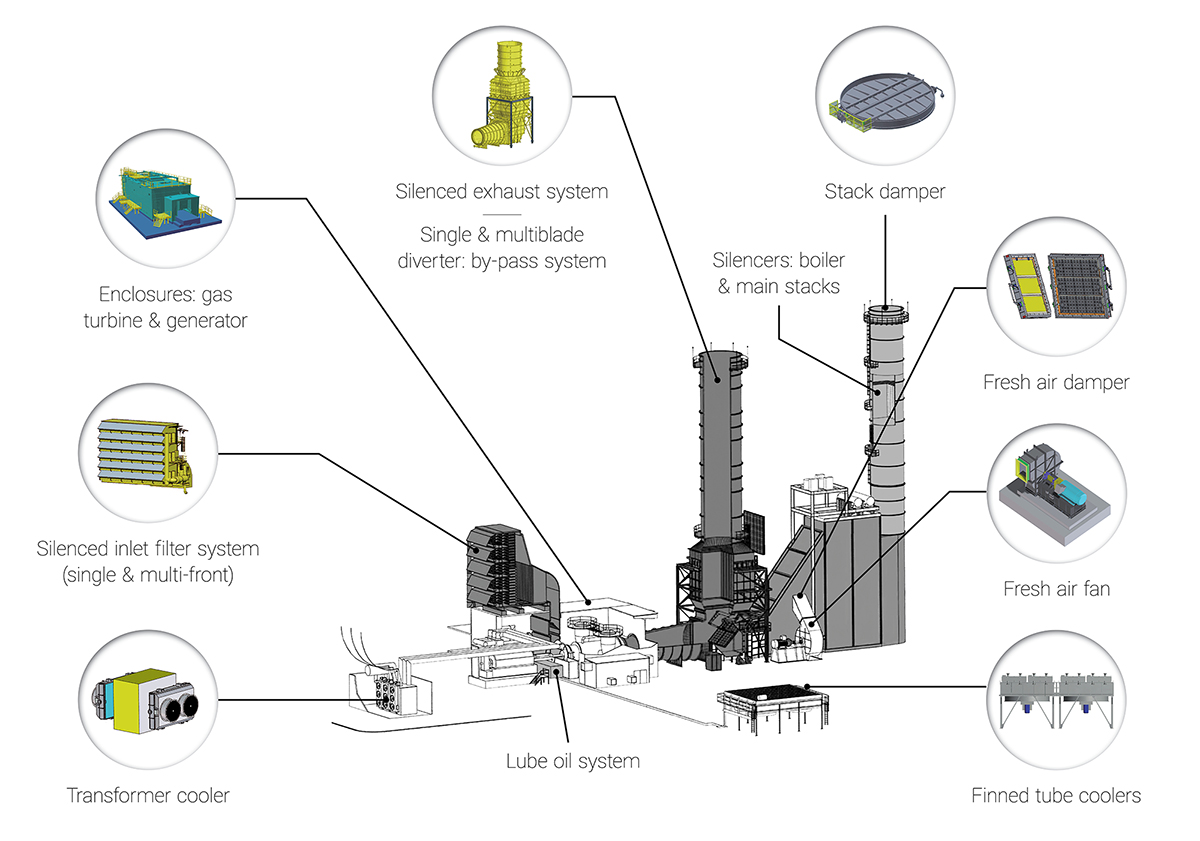 Learn more about our products