360° Experience
Boldrocchi prides itself on offering customers from a wide array of industries a truly turnkey experience. The company has invested in its manufacturing and testing facilities as well as in its engineering, technical and service departments to ensure clients receive reliable, well-conceived and well-made systems.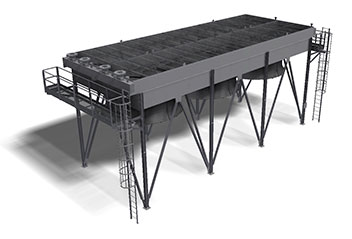 The Benefits of a 360° Experience
Expert engineering
200 of our 450 employees worldwide are engineers and finding you the right solution for your operation is one of our strong suits.

Quality manufacturing
We're one of the few such companies in the world to have our own in-house manufacturing facilities – 45,000 m2 (500,000 ft2) of them. Our worldwide production base is in Italy where we have highly skilled workers and strict quality control.

In-house testing
We have one of the biggest in-house testing facilities in the world open to clients. We test your products in-house so that the engineers who designed your products are closely overseeing their manufacturing and testing, ensuring they offer optimal quality.

Installation & commissioning
We have extensive experience in installation and commissioning. As our teams understand our products best, they can ensure the proper erection and functioning of Boldrocchi products for years to come.

Economical retrofit solutions
When your CAPEX budget is limited, a revamp, retrofit or conversion may be the answer. We analyze your system and provide a solution that will enhance the capabilities of your existing equipment. We can ensure performance that exceeds your targets.

Reliable service
Our service portfolio includes a knowledgeable worldwide problem assessment, maintenance and spare parts service.
A seamless experience, from manufacturing through to installation and service, means that the system works perfectly from beginning to end.