Handling, Storage & Structures
Boldrocchi designs and manufactures a variety of dust handling and storage products. Indeed we offer products and systems for a complete air pollution control portfolio.
Select Air Pollution Control Case Studies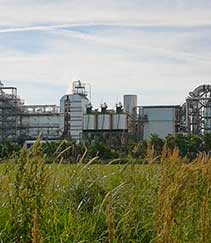 Complete APC & Noise Protection

for Biomass Plant in Italy

Boldrocchi provided complete air pollution control and noise protection solutions for a biomass plant near Milan, Italy. Analyses show complete success: air pollutants have been removed to well under area limits and noise is nearly completely eradicated – the plant's noise emissions are lower than any other biomass power plant in Italy.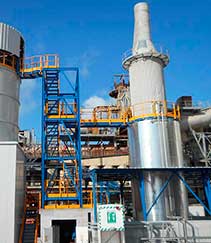 SNCR Used in Cement Kiln to reduce NOX in Italy
Boldrocchi succeeded in obtaining impressive NOX reduction rates by using Selective Non-Catalytic Reduction (SNCR) in a Lepol cement kiln in Italy. We were able to reduce NOX to 350 mg/Nm3, translating into an efficiency of > 60%, rivaling the best abatement possible with SNCR. The injection point was chosen where there was an optimal flue gas temperature window (850°C – 1000°C) to ensure reaction efficiency.