Ensuring Quality: Manufacturing, Testing Facilities & Qualifications
Boldrocchi is focused on delivering quality and has its own manufacturing and testing facilities to guarantee production excellence. Additionally, Boldrocchi is well certified and accredited around the world, recognized as providing high quality solutions to its customers.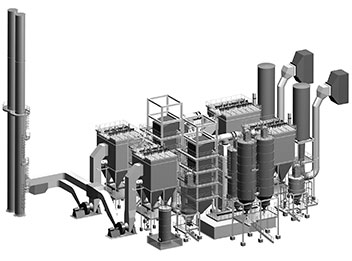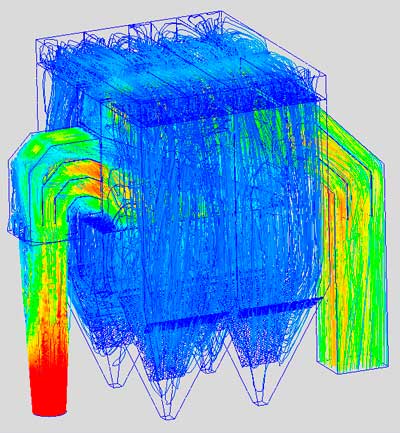 In-House CFD Modeling
Boldrocchi engineers use computational fluid dynamics (CFD) modeling in nearly every project they design. To us, CFD modeling is pivotal to a well-engineered, quality and reliable result. The CFD we use:
Analyzes the broad physical capabilities of the process
Ensures optimal internal flow distribution & efficiency
Minimizes vortex/vibration stress
In-House Manufacturing
Boldrocchi has 45,000 m2 (500,000 ft2) of manufacturing facilities. Our worldwide manufacturing is done near Milan, Italy. We have a highly skilled workforce – some of the best tradespeople in Europe – meaning products are sure to be well made, reliable and long lasting.
Facts
44 ton balancing machine
ISO 9001:2008, OHSAS 18001:2007, UNI EN ISO 3834-2:2006, EN 1090-1:2009 + A1:2011
Over 200 welding procedures qualified
In-House Testing
Boldrocchi is one of the few manufacturing & engineering companies in the world to have their own testing facilities. We have three in-house testing centers offering:
Nondestructive testing (NDT)
Rotor balancing
Hot gas testing
Acoustic compliance
Mechanical strength (up to 500 bar)
Fan performance (up to 2000 KW)
ASME & PED hydrostatic
Running test for fans & heat exchangers

World's biggest fan test rig

Complete pre-assembling
Qualifications
Constructive Qualifications
ARAMCO
ASME-U
EIL (India)
ENEL
Lloyd's
Users / Licensors
ENI
Shell
Total
ExxonMobil
Chevron
Dow Chemical
Aramco
SABIC
ADNOC
ADGAS
ADCO
GASCO
Takreer
NIOEC
Petrobras
PDVSA
EIL
PDIL
Enel
SEC
KBR
Haldor Topsoe