Flue Gas Conditioning
Boldrocchi designs, manufactures and installs a variety of flue gas conditioning products in order to provide customers with seamless air pollution control/environmental solutions systems. We customize each one using in-house computational fluid dynamics (CFD) modeling, ensuring peak performance with the rest of the system.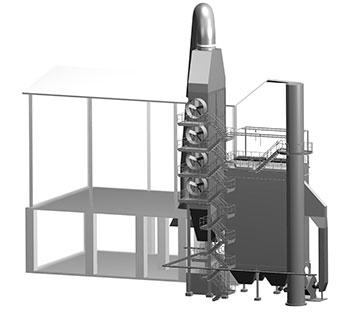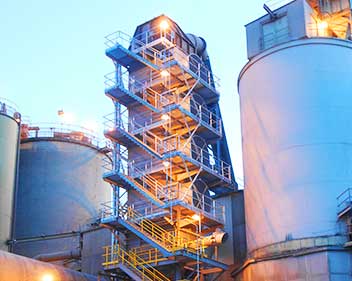 Air-to-Gas Heat Exchangers
Boldrocchi has been designing and manufacturing heat exchangers in-house longer than nearly everyone else: since 1914. Air-to-gas heat exchangers lower the gas temperature in order to optimize dust/ash removal and flue gas treatment. Our team designs the heat exchangers to minimize pressure losses, reduce power consumption and to fit in the space available.
Reliable and long-lasting design
Nearly maintenance-free
Can reduce CAPEX by reducing gas volumes and therefore the size of downstream equipment
In-house designed & manufactured axial fans

Available in a variety of materials
Customized impeller (depending on requirements and maximum noise levels)
Types
Natural coolers
Forced air draft coolers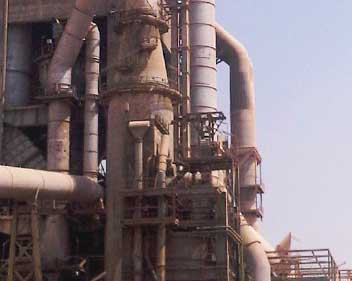 Gas Conditioning Towers
Gas conditioning towers (GCT) are possibly the most effective way of reducing the temperature and volume of the process gases in order to optimize dust removal and flue gas treatment. They cool gasses before they get to the dust removal system (fabric filter, electrostatic precipitator, scrubber or hybrid filter).
Boldrocchi offers three models, although each is customized to the customer's process parameters and requirements:
A dual fluid injection system, using water and compressed air
A spillback injection system, using water at high pressure, maintaining a high turndown ratio
An axial suction fan system, not requiring spray nozzles and suitable for cooling from a few m3/h of water up to many thousands.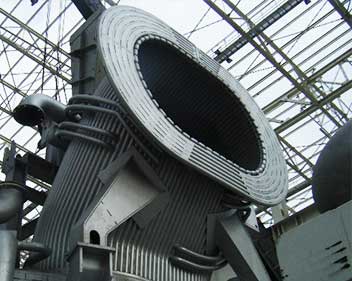 Hot Gas Ducts
Hot gas ducts or water cooled ducts, reduce the temperature of the flue gas as it passes through. They are a crucial part of the process in several industries, such as in the steel industry exiting the electric arc furnace. These ducts are required to protect highly sensitive pieces of equipment.
Select Air Pollution Control Case Studies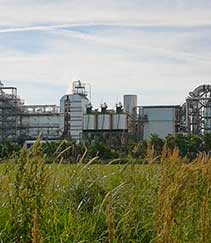 Complete APC & Noise Protection

for Biomass Plant in Italy

Boldrocchi provided complete air pollution control and noise protection solutions for a biomass plant near Milan, Italy. Analyses show complete success: air pollutants have been removed to well under area limits and noise is nearly completely eradicated – the plant's noise emissions are lower than any other biomass power plant in Italy.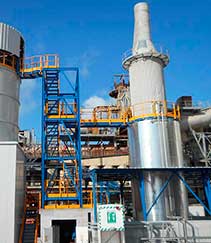 SNCR Used in Cement Kiln to reduce NOX in Italy
Boldrocchi succeeded in obtaining impressive NOX reduction rates by using Selective Non-Catalytic Reduction (SNCR) in a Lepol cement kiln in Italy. We were able to reduce NOX to 350 mg/Nm3, translating into an efficiency of > 60%, rivaling the best abatement possible with SNCR. The injection point was chosen where there was an optimal flue gas temperature window (850°C – 1000°C) to ensure reaction efficiency.