Industrial Centrifugal Compressors
Excelling in design and performance, Boldrocchi's Industrial Centrifugal Compressors serve a variety of industries, from oil and gas to power generation. Leveraging advanced technology and innovative design, our compressors offer superior performance and extended service life. Furthermore, they are meticulously engineered to meet the requirement of API 617 and API 672 standards, ensuring stringent compliance with regulations while delivering exceptional efficency. With Boldrocchi, enjoy bespoke solutions tailored to your industry-specific needs, coupled with our commitment to environmental responsibility and customer support.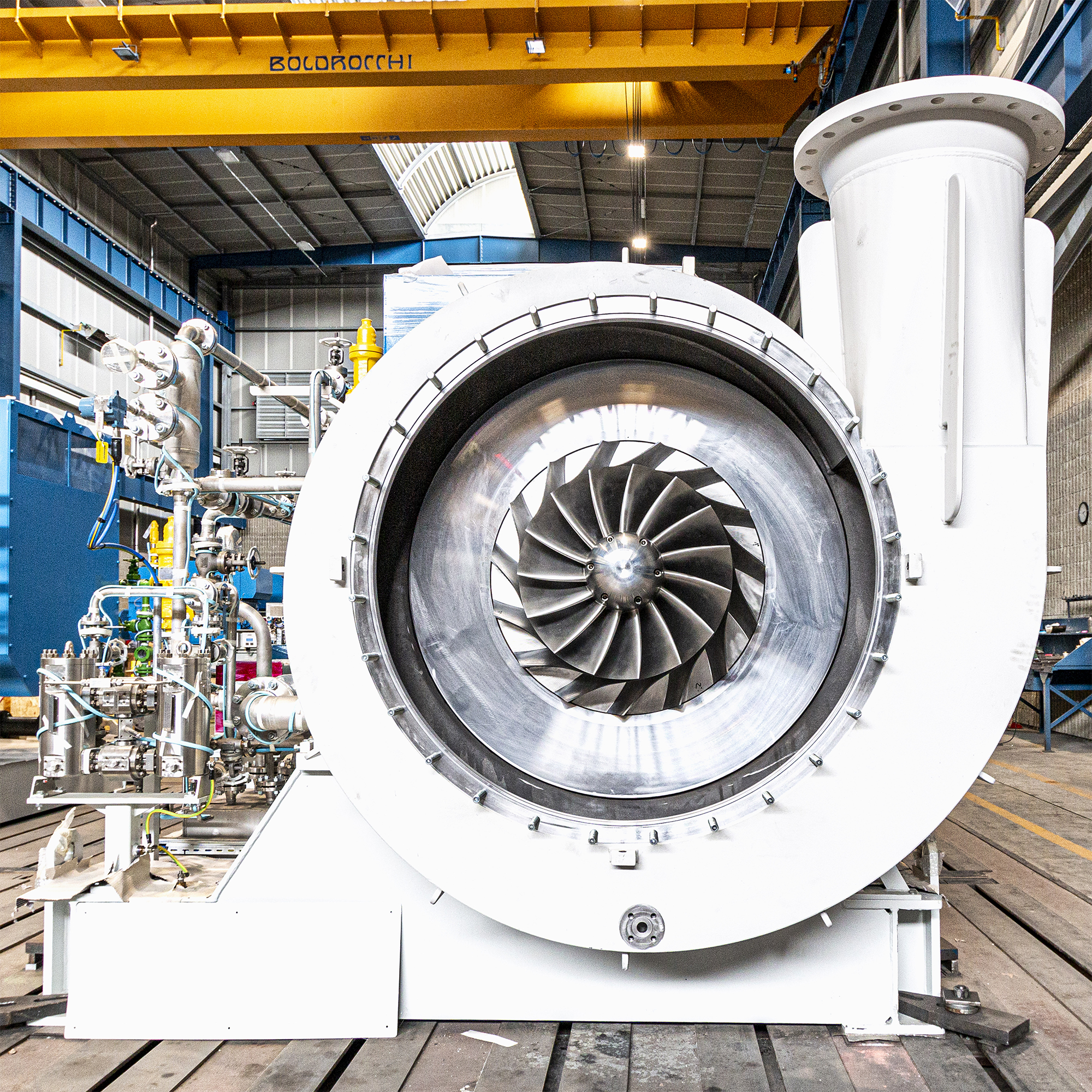 Integrally geared solutions
External gear systems for gas applications or large size units
Flow rates: 1,500 to 300,000 m3/h (883 to 17.650 ft3/min)
Pressure ratio: 1.5 to 14 (Multistage)
Reliable continuous operation with minimum maintenance
Higher efficiency: up to 85%
Oil-free application
API 617, API 672
Forged/milled construction
ASME PTC 10 performance test room
Full speed mechanical running tests with 7000 kW (9387 hp) motor
Online monitoring with PLC & MMS Systems
Petrochemical
Oil & Gas
Fertilizers
Food
Pulp and Paper
Steel
Power Generation
Sugar
Waste-to-Energy
Industries
Petrochemical
Oil & Gas
Fertilizers
Food
Pulp and Paper
Steel
Power Generation
Sugar
Waste-to-Energy
Fans, Blowers & Compressors Case Studies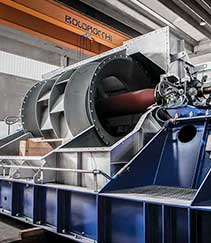 Engineering
Fan Systems

for a Hydrogen Reformer at a Photovoltaic Power Plant in Bulgaria

Boldrocchi was hired to provide the fan systems for a hydrogen reformer at a photovoltaic power plant (PPP) near Burgas, Bulgaria. Boldrocchi designed, manufactured and tested the combustion air and flue gas fan and its system for this project. It involved a 700 kW induced draft fan and the fan machinery train. What was most interesting about this project was its special construction on spring isolators. The entire system had to be designed to be mounted on top of the reformer's steel structure.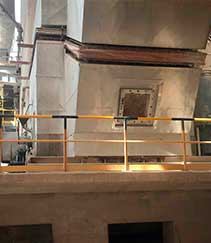 Revamping

a Fan in Mexico: Performance Up, Costs Down

In 2016, Boldrocchi was awarded a contract to revamp a kiln fan at a cement plant in Tepetzingo. Plant officials were looking for a major performance increase but had a limited budget. Our kiln fan revamp increased the fan's performance by 40% while saving 30% in costs. To further reduce costs, we designed a partial casing replacement to allow the client to keep most of the existing casing.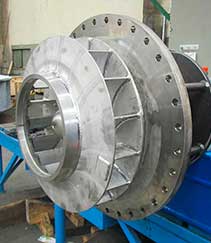 Boldrocchi Builds
Special Test Facility

for Turkish Order of Multiple Blowers

Boldrocchi engineered and manufactured a number of systems for a refinery in Izmir, Turkey. Among the systems: a CCR Chlorination Blower used in petrochemical chlorination and catalyst regeneration processes.

In order to satisfy the process requirements, Boldrocchi built a special test facility to check the blower's performance at various temperatures, up to 600°C (1112°F). Boldrocchi also designed and fabricated a cooler blower, a combustion air blower, a recycle gas blower, a fines removal system and a regeneration blower.